Transmission of know-how
Ambition
Helping women and men to grow in order to prepare and build the Hermès of tomorrow is an everyday mission. Acquiring, enhancing and passing on know-how, which is often exclusive, are key priorities for the group with regard to all employees, whatever their function (artisans, sales associates, support, etc.). Maintaining certain unique areas of know-how and national heritage is also an aspiration of the house.
Governance
By reviewing strategic plans, the Executive Committee ensures that efforts in the areas of training and the development of know-how are given the special attention they require. The Managing Directors of the subsidiaries and their Human Resources Directors oversee annual performance reviews and establish the objectives for the coming year, particularly in terms of training.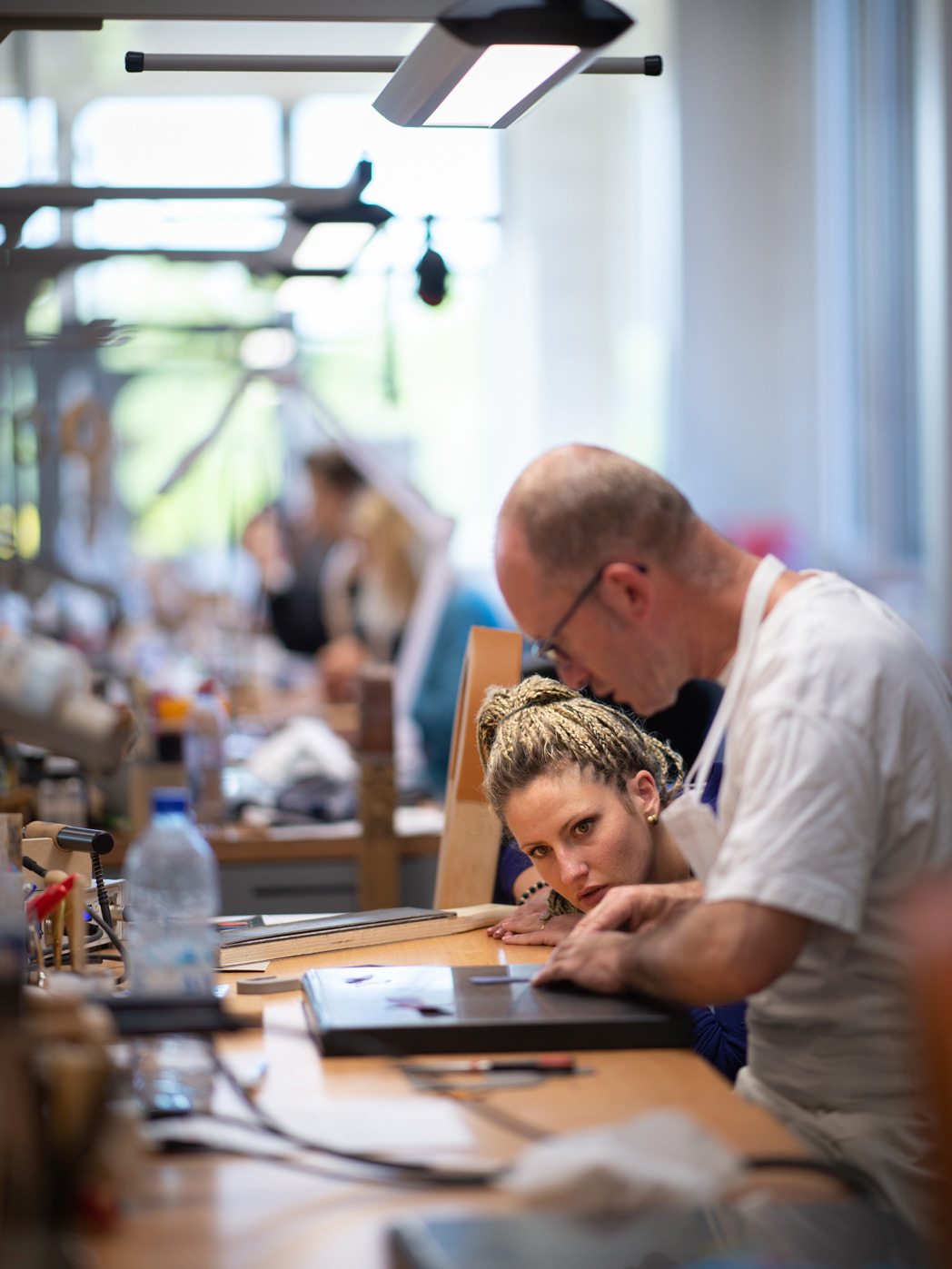 Commitments
The main priorities are to consolidate and develop individual expertise, improve versatility, ensure that know-how is shared within teams, strengthen transmission from generation to generation, and retain talent, through the following initiatives:
Promoting craft professions among younger generations
It is essential to enable young people to discover and commit to a profession centred on manual skills. These professions are often little known and yet are key to the future. Hermès is committed to promoting these professions through local initiatives such as open days, or links with schools, and the Manufacto programme implemented by the Fondation d'entreprise Hermès.
Integrating new employees and sharing a unique corporate culture
Hermès pays particular attention to integrating new employees, who need to get their bearings, appreciate the uniqueness of the Hermès project and understand its codes and culture.
Preserving historic know-how
Hermès has created its own schools: a school of leather, a school of textiles, retail academies, and specific training programmes for the preservation, transmission and continuous improvement of its craftsmanship and sales expertise, to support its development and preserve a historic artisanal and manufacturing heritage in France.
Nurturing managerial skills
These skills constitute know-how in their own right, just like technical know-how.
The internal University, Ex-Libris, delivers programmes on managerial development and the dissemination of the company culture.  
Promoting internal mobility
Internal mobility is a strong lever for the transmission of know-how and corporate culture. It remains the primary source of recruitment through the in-house platform "My way in Hermès".
Management system
In France, the employee's skills, professional development and training are formalised with an annual review and objectives. This appraisal, focusing on medium-term goals, which is normally required by law every 2 years, takes place between employees and managers of Hermès every year.
The Human Resources Department oversees the implementation of these interviews. All of this information is consolidated in the internal management system "Mon Parcours", which accompanies employees throughout their career with Hermès.
463,750

hours of training provided

32,844

training actions carried out

1.9

million euros spent on training in France
Integrating new employees
345

new employees have taken part in the "Mosaïque" integration programme in France

1,100

new employees have taken part in the "H Immersion" integration programme specifically for distribution subsidiaries
Know-how: School of leather
208

vocational qualifications awarded in leatherwork

84

qualifications awarded in saddlery-leatherwork

5,600

employees have received training at the Groups' School of Leather since 2011
Ex-Libris University: management skills
1,268

employees have completed training courses at the Ex-Libris University in France
Recognition of the Hermès heritage of know-how
12

"Entreprise du Patrimoine Vivant" labels awarded to Hermès companies (Label of excellence for French know-how)

24

French craftsmanship award-winners within the House ("Meilleurs Ouvriers de France")
Initiatives within the house
"Tandem" is a programme enabling an artisan and a sales associate to experience one another's professional lives. The programme allows a Sales Associate to host an Artisan in a store and, a few weeks later, the Artisan receives the Sales Associate in their workshop, or vice versa. Each in turn can discover the other's profession. Since the 2008 launch, 273 "tandems'" have been completed, involving 546 participants. In 2019, 25 artisans and 25 sales associates took part in this programme.
In keeping with this approach, the new "Tilbury" programme has organised "Live my Life" exchanges between managers of manufactures and stores since 2018. Eight exchanges took place in 2019.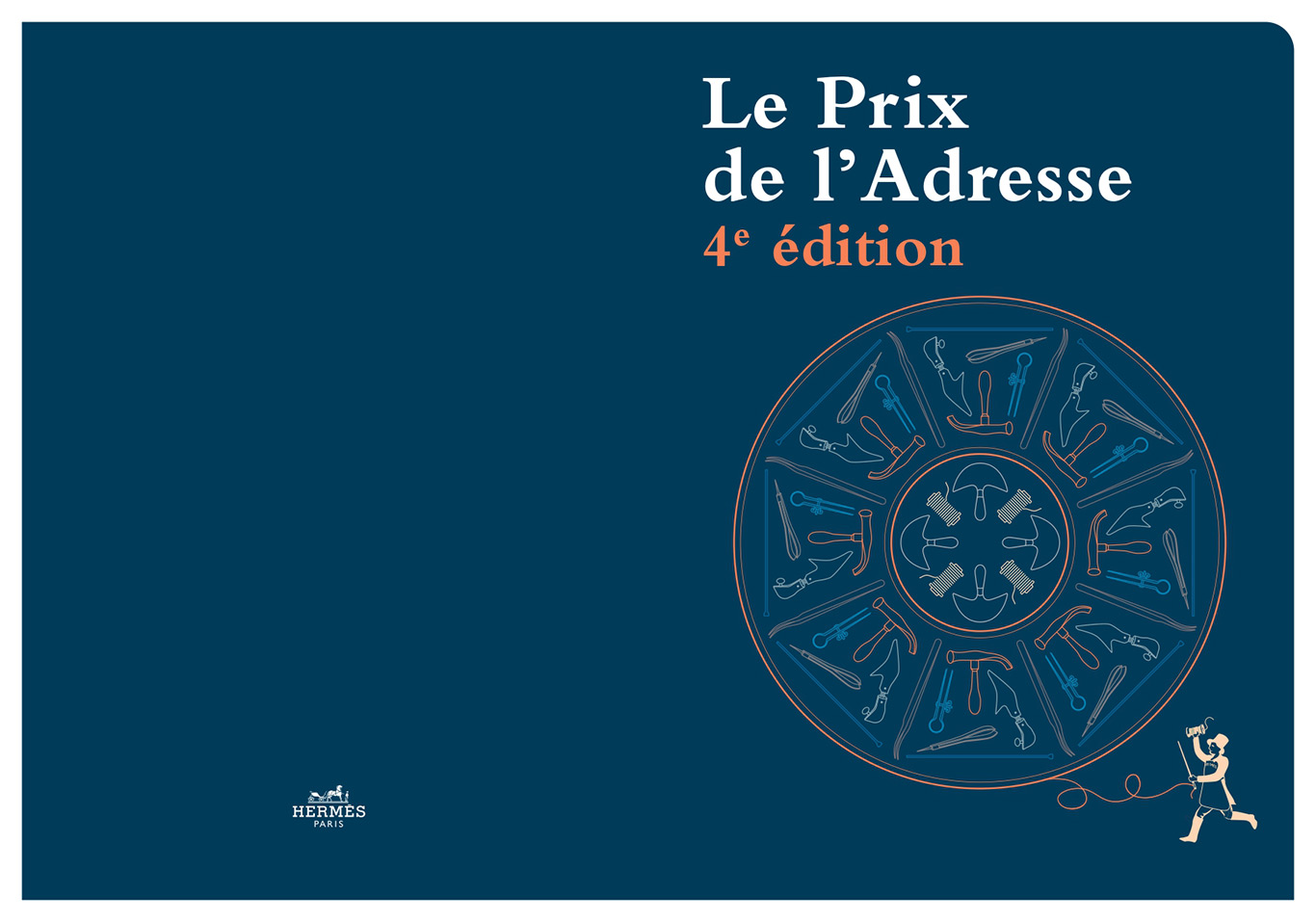 Learn more about
Discover how transmission of Hermès know-how takes part in our strategy "All artisans of our sustainable development". 
Download our document "Preserving and developping savoir-faire".